To The Trails Podcast
The creation of To The Trails Podcast stems from first-hand experience of how incredible it is to get outside. When you take the time to explore the world around you, your perspectives shift. Planning time and prioritizing adventure is the best thing to do for yourself, so why not learn how with To The Trails Podcast, a long-format audiovisual podcast with new episodes designed to teach you step-by-step how to get outside without the need for specific gear, money, or time investment. Each episode partners with a blog post outlining all of the resources (like this one) that you heard during the podcast – and much more. You gain unlimited access to free content that empowers you to explore new parks, green spaces, and wilderness that you previously left untouched.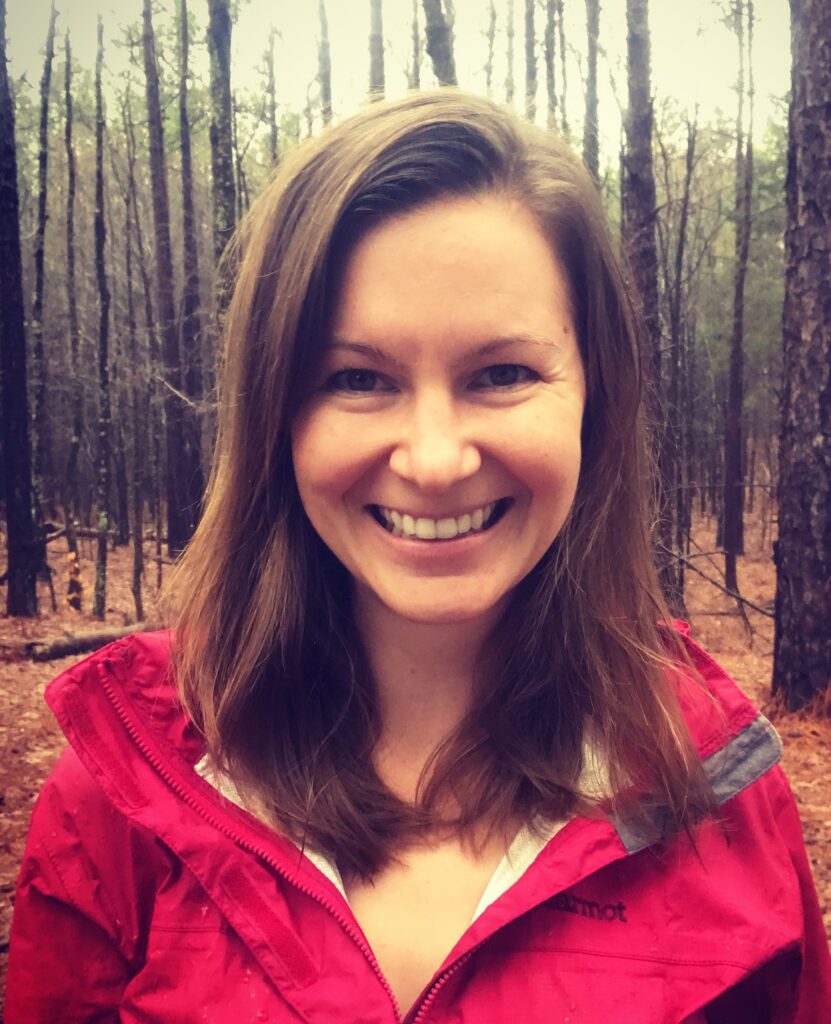 Meet Katy, Your Podcast Host
A female Scientist & Chemical Engineer exploring the outdoors sharing unique stories, opinions, and advice
Newlin, Ph.D. | Dr. Katy Newlin (she, her) is a female scientist and chemical engineer insatiably passionate about exploring the world. She craves a deeper understanding of natural phenomena which leads her to apply her background to leading global challenges, including environmental, conservation, and sustainability efforts. Newlin applies a unique engineering mindset to complex problems and through partnering with incredible people, they find and create solutions that redefine worldwide approaches.
Academic Background | Dr. Newlin fell in love with research the first time she stepped foot into a lab. It was during her freshman year of undergrad that Newlin became enraptured with the idea of searching for answers to the unknown. With an undergraduate degree in Chemical Engineering, three diverse internship experiences – including NASA – and four years of undergraduate research experience, Dr. Newlin knew she wanted to think and formulate novel research ideas. After undergrad, Newlin moved from Kentucky to Houston, TX where she obtained her doctorate in Chemical Engineering from the University of Houston. She became a leading global expert in crystallization with a focus on fundamental methods of crystal growth that underlie Malaria towards designing novel antimalarial therapeutics. Yearning for new challenges after, Dr. Newlin joined one of the top labs at MIT in Boston, MA where she controlled the 3D-spatial organization of cells to reverse Type II Diabetes. Collectively, Newlin has over 12 years of experience in both academic and industrial environments where she collaborated with brilliant teams to solve global health challenges by conducting fundamental research.
Curiosity Leads You to the Trails
Check out these to get started learning more about how to plan your first hiking trip, what to pack, and free downloadable checklists designed for all sorts of hiking explorations.