What do You Need to Get Outside
Everyone has their own way of packing when they decide to go explore somewhere new or familiar. It's like packing for a vacation. Some of us bring one bag while others bring 4+. To begin, just grab what you have, do a bit of research, and go for it!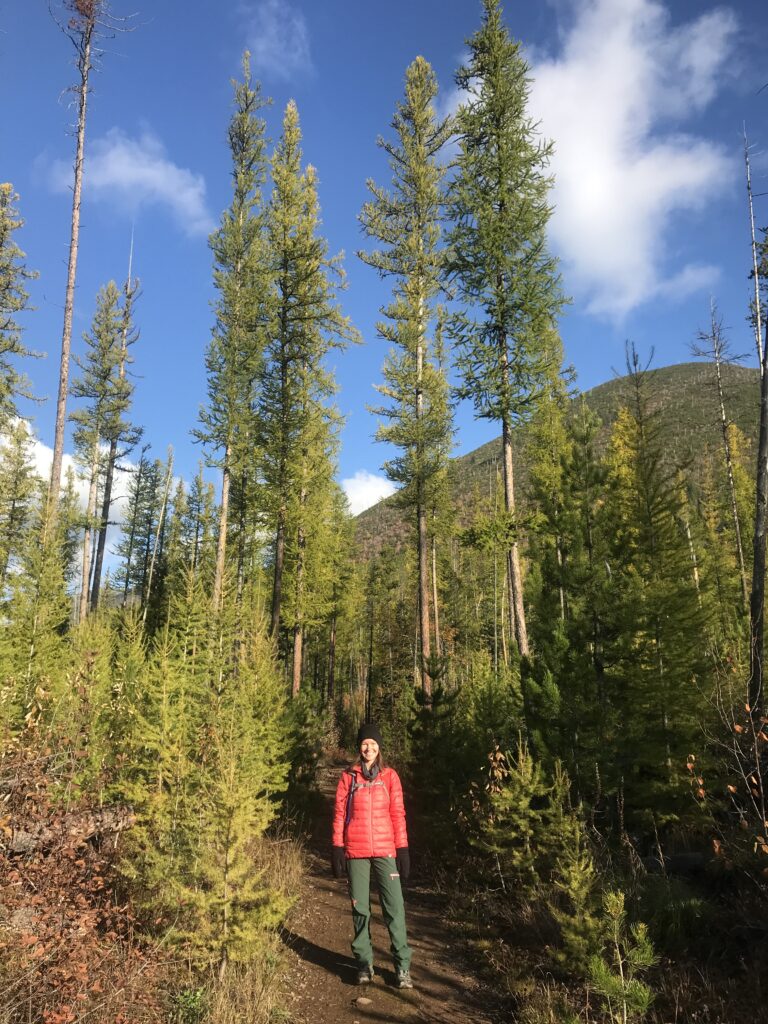 Hiking Basics to get you To The Trails
Backpack
Grab the most comfortable backpack that you have around. Initially, this might be a school pack and they work super well to begin.
Water Bottle
You can upcycle a plastic water bottle for day hikes. If you're planning on going for a longer backpacking trip, investing in a hard shell Nalgene will be critical for a filtration setup that ensures your water bottle doesn't break. Regardless, take more than one.
Map
Keep an eye out for an entire maps section coming soon!
Snacks
Basic snacks will work well for short day hikes such as trail bars, homemade trail mix, chips, fruit, etc. Just make sure to pack out your trash.
Light
A Light. Headlamps are something essential to pack just in case you end up staying on the trail a bit too long. Always take a set of extra batteries in a zip-lock bag and check that your light works before you leave. If you don't have a headlamp, just take a flashlight, but avoid relying on your phone because hiking tends to be in remote areas which means that signal searching drains your battery life faster than you think.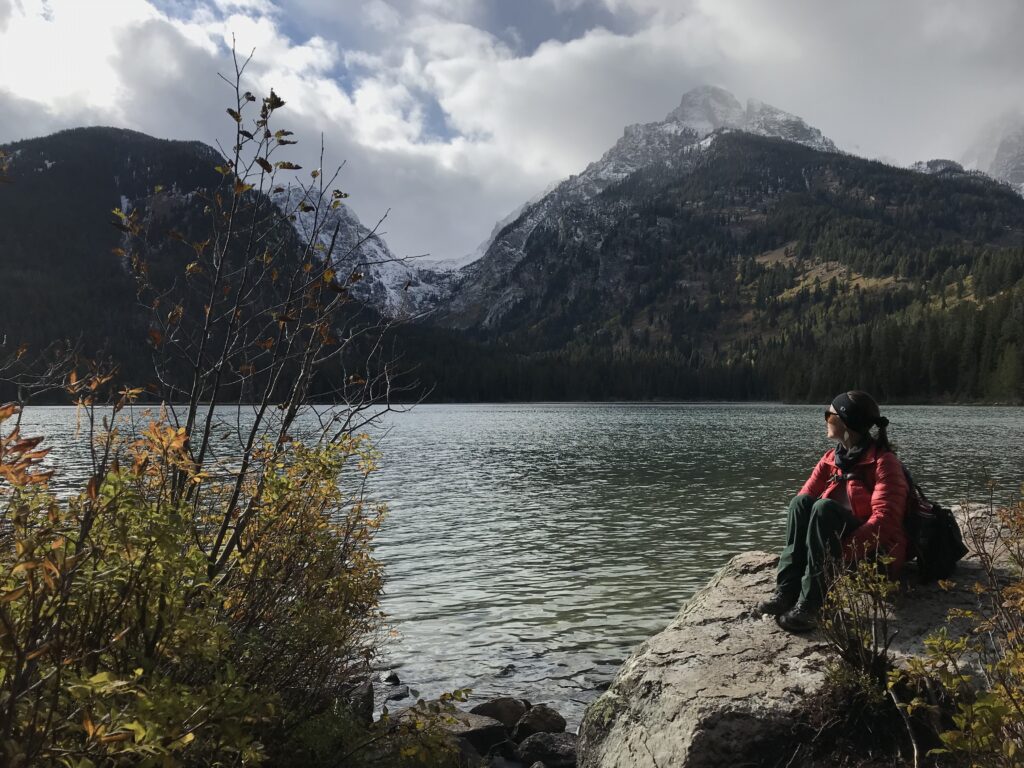 Take these Items Depending on Your Hiking Style
As you explore more of the outdoors, your lists will become hand-tailored to your style, trails, and hobbies. These are basic starting points to get you going. Modify accordingly.
Short Hike
Any comfortable bag or backpack
Hard plastic waterbottle or any other reused water container from soda, water, etc.
Bars, snacks, fruit, homemade trail mix, bag of chips
A plastic bag to carry out your trash
Sunscreen
Bugspray
Hat & sunglasses
Map
Watch
Clothing layers: puffy, raincoat, zip-up hoodie, leggings
Change of shoes for in the car when you're done
Day Hike
Everything above plus:
Simple food(s)
GPS, map, phone, compass
First aid kit basics – bandages, wrap, compress…
Specific trail gear: treking poles, spikes, gators, hat, rain jacket
Headlamp or flashlight
Spare batteries in a zip-lock bag
Emergency foil blanket
Cord for tying things if needed
Pocket knife
Matches
Toilet paper
Hobby related items: camera, book, journal, binoculars, things with which to paint or draw
Backpacking
Again, all items above plus these:
Bladder for H2O (water): 3 – 5L
2 water bottles, preferrably hardshell
Water filtration system if needed
Water iodine tablets for backup
Tent
Sleeping bag
Stuff sack for sleeping bag
Sleeping pad
Patches for sleeping pad if inflatable
Whistle
Waterproof trail map or map inside a zip-lock bag
Garbage bag to line your backpack to keep things dry or a rain cover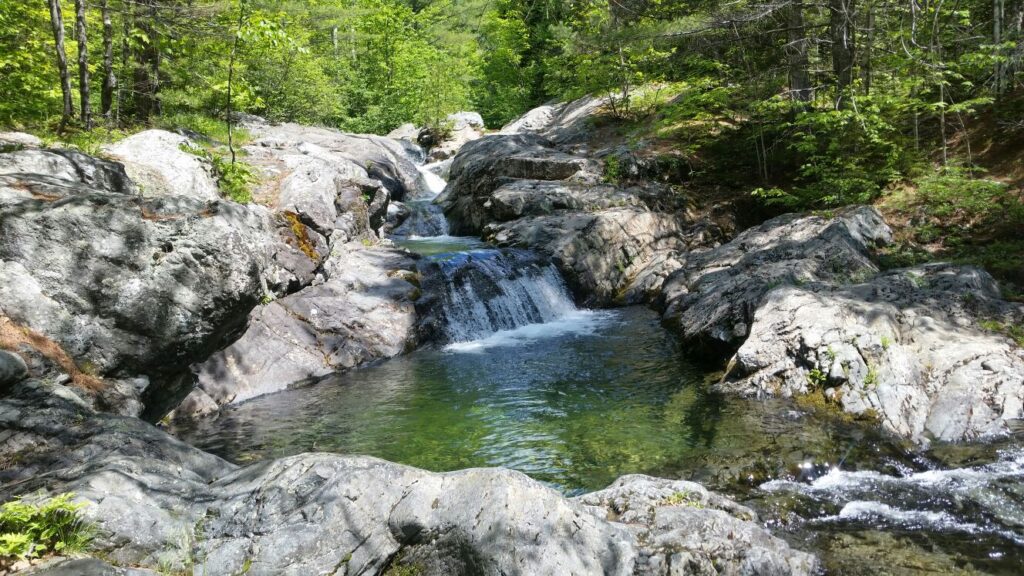 Different Styles of Hikes that You can go on
There are different styles of hiking that you can choose from to suit your needs. This is the basic breakdown of different categories for hiking, running, or outdoor trips:
Local
You can take what you need with you without a ton of planning since you'll be close to your home base. You don't need to take a tent, overnight gear, or copious amounts of food. Do make sure that you check the weather, grab a map, and plan your trip.
Short Day Trip
This means that you don't need to take tons of meals, water, or layers. You might be exploring for 2 – 3 hours and it's nothing insane. Any sort of backpack will do and you likely don't need a map or any of the other necessities if you're going to a longer hike.
Full Day Hike
This is where planning starts to become critical to your happiness on the trail. You'll want to make sure that you have a map, proper layers, water and know where your water sources are along the way, proper food and snacks, a headlamp, etc. Check out the list below to make sure that you have your bases covered.
Backpacking
This term generally refers to a trip that you will be doing over at least two days, meaning that you will carry everything needed…on your back. Hence, backpacking. You'll really need to make sure that you have everything you want and need because you will be fully self-reliant until you get back to civilization, or at least return to your car (bus, starting point, of wherever your journey began). Backpacking stacks on the additional requirements of sleeping essentials and meal prep. Included are a sleeping bag, sleeping pad, tent, stove, gas, utensils, cooking set, etc.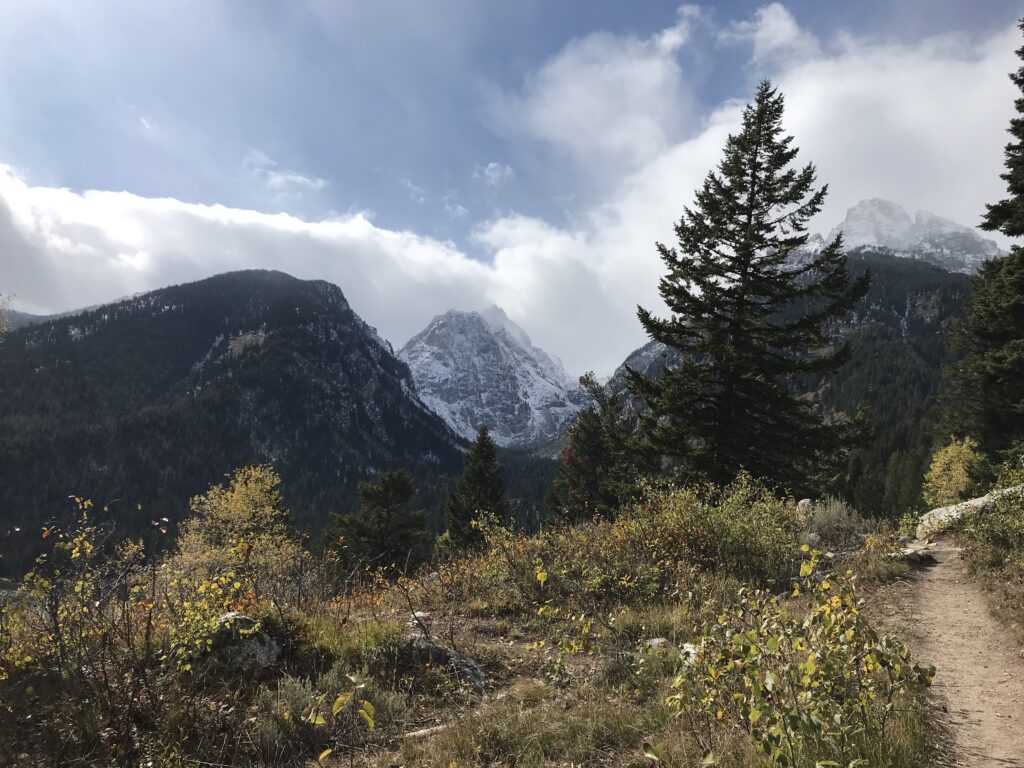 Key Things to Consider when Planning a Hike
Where
Think about where you will be going. Seems obvious, but this sets the stage for everything that you will be planning from here on out. It determines what clothing you bring, how much water, and what layers you'll want to include in your pack. So head to the resources page and pick your first park to explore.
When
Seasons matter. Check out the weather and the forecast the day of your trip to change any clothing and grab additional items that you'll need for the trail.
Location
Where you're going to be exploring dictates how complicated your pack will get. If you're going to be hiking in town, you don't need to worry about food and water. But if you're going remote, you will probably need at least two water bottles and a water filtration system. Additional things to consider are sun protection, rain gear, gators, ice spikes, trekking poles, and bear spray.
What
Pack what you already have. Use that backpack in the closet, grab any water bottle and go. If you're planning a day hike, consider a day pack with a sleeve for a bladder (a strong, flexible water pouch that can hold 1, 3, or 5L of water). Adventuring further? Then invest in an internal or external frame pack, or rent one locally, and take a bladder plus a hard shell water bottle so that it doesn't break on the trail!
Who
Whether you're going solo or with a group, planning on sharing pack weight or carrying it all yourself is an important consideration. Think ahead and share resources where you can, distribute the weight among the group based on weight (you shouldn't be carrying more than ca. 20% of your body weight), water, and a first aid kit.
Companion
Some of us end up hiking alone, some with partners or friends, others with a four-legged friend, some with children.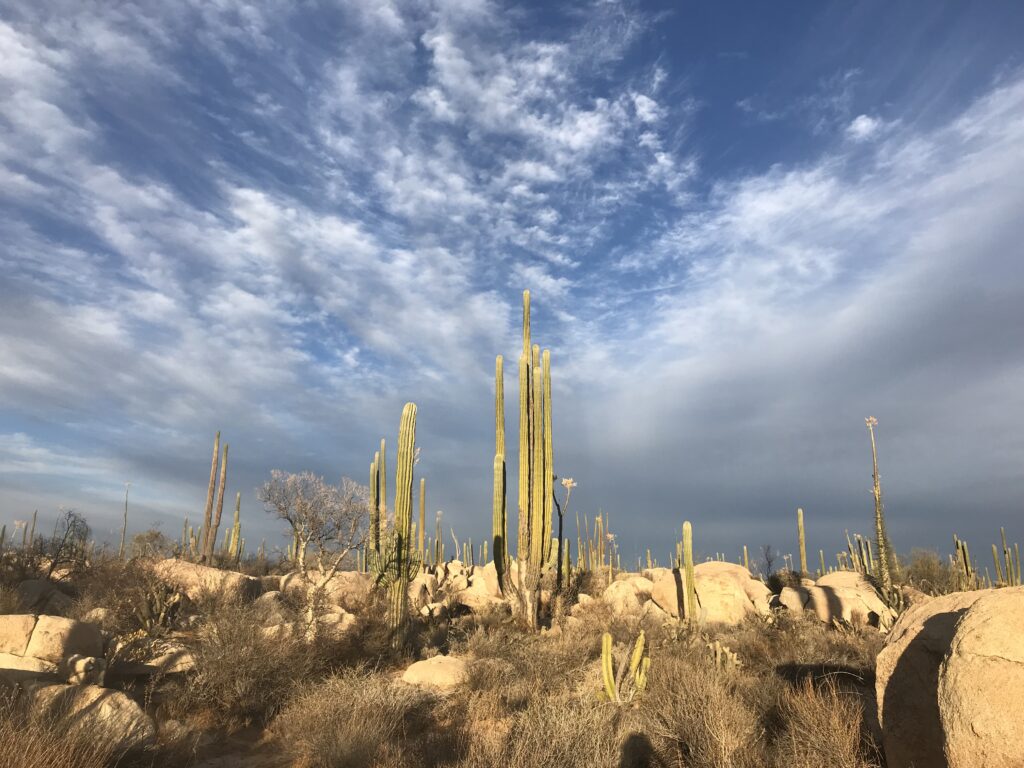 Essential Things to Take Depending on Where You go Hiking
H2O
H2O – filtration or not? This all depends on where you're hiking. If you go to a glacier with the purest of pure water or to a local park with water fountains, you can forgo the need for a water filter. Trekking (another word for hiking) in a park with lots of traffic or wildlife, however, tends to require some sort of water filtration if you're planning on hiking longer than your initial water supply will allow. Highly recommend REI for amazing hiking purchases. They take care of you as if you were family, and have amazing resources. New to water filtrations? Ask a question below or check out their products. Want to research which type of filtration system to buy? Start here.
Sun Protection
You know what to do here. Just pack the smallest tube of sunscreen that you have in your pack and keep it there so that you don't have to think about these kinds of essentials every time that you set off to explore.
Bear Spray
If you're hiking in bear country, check in with the local rangers to see the wildlife count for the area. You can check-in at the park's visitor centers to see what they have to say and what you need to carry with you. Bear bells, bear spray, and food storage containers are all things to consider.
Bug Spray
Depending on the season that you're hiking during can make this item essential. The top recommendation is to take a potent but small container of bug spray and keep it in your pack ALWAYS.
First Aid Kit
This warrants an entire other section, but for now, take a basic kit. Generally, if you don't know how to use something from a kit before hitting the trail, you won't learn on the trail. As with a compass, learn the basics before you explore if your trail actually requires something serious like these two items.
Take What You Already Have
And lastly, remember that you don't need the latest gear to get outside, and you don't need copious amounts of money either. Whatever level of outdoor adventure you're getting into, start with what you have. Create a 'grab' back and put it by the door, in your car, wherever is super accessible so that you have a lower energy barrier to getting outside! Also, pick hikes that suit your current haves – don't place crazy expectations that you need gear. You don't.
The important thing is to see new sights and to explore! Take whatever you have around you and pick a hike or trail accordingly.
Learn More & Choose to Spend more Time Outside