Take Your Hobby on the Trail with You
An incredible way to get outside is by pairing a hobby with the outdoors. For example, you can take your love of photography to a nearby park, or you can follow in Fefi's footsteps and plan a visit to Glacier National Park (NP) and bask in the incredibly stunning mountains of Montana. Fefi frequently uses Glacier NP's Twitter page to look for local weather updates and park closings. Check out Fernando's photos from his own adventures.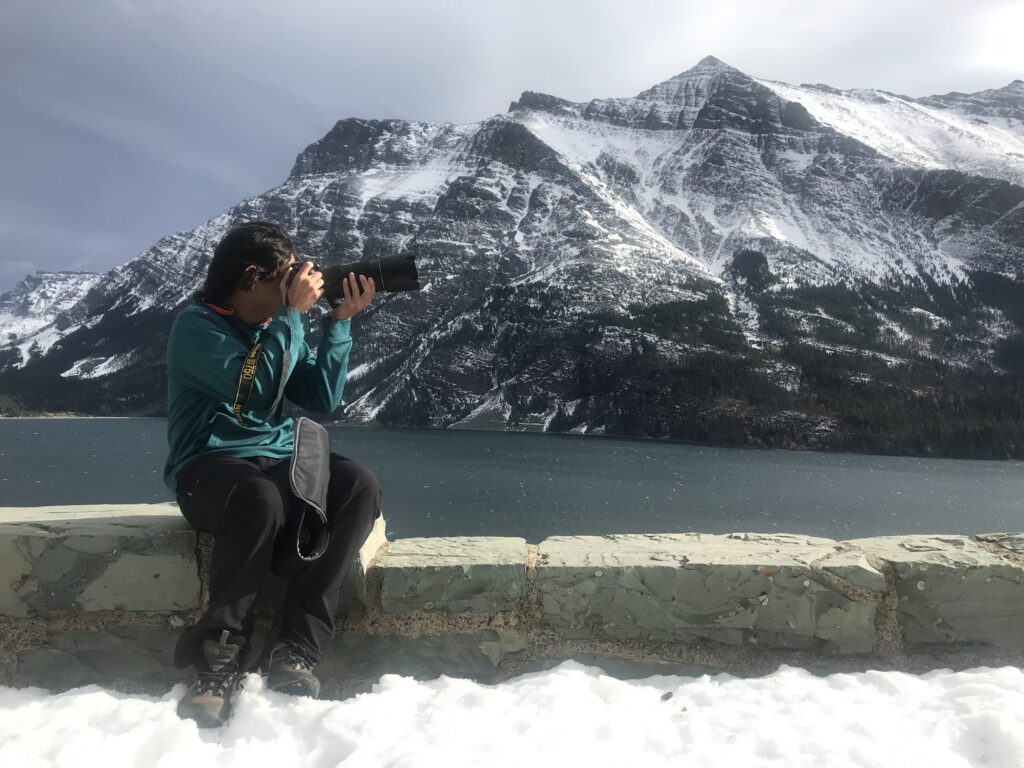 Planning a trip to Montana? Check out this amazing site that lays out activities, things to do, places to stay, and includes guidebooks! And to opt out of camping, you can find some glamping-style lodges around Glacier NP.
Recommendations to Plan Your Outdoor Trip
Fefi recommends going the simple, direct route. Pick a location, do a quick google search, set a date, and head to the area. Once you arrive in the nearby city or town:
Ask locals for recommendations – from food to local camping, locals always know best! (Except for directions, sometimes…)
Find a tourist office and inquire about the best hikes and outdoor activities to do
Google. Top recommendation is to do a google search to see what trails are directly nearby or for a specific park where you want to explore. Using google maps to find parks, reservations, wildlife protection areas, state parks, or national parks is a perfect starting point…especially if you are traveling.
Finding the Basics on the Road
Finding places to do laundry, desserts, and showers (I mean, only the essentials, please) when you travel around can be tricky at first. Gas stations and local laundry mats become excellent pit stops, and as you can see, when you successfully find cinnamon rolls to indulge in and wifi while getting fresh clothing, you are beyond happy!
Simple Ideas and Tips that make your Time on the Road feel more like Home
$$$ Locations: Large gas stations usually have paid showers
$$$ + Free Options: using different apps on your phone allows you to look into places that others have traveled to, go-to places to buy food, where to find showers, and places that let you do laundry – all linked here
Always Free: Asking locals is the best way to find local desserts, homemade breads, and the best nearby waterfalls or trails.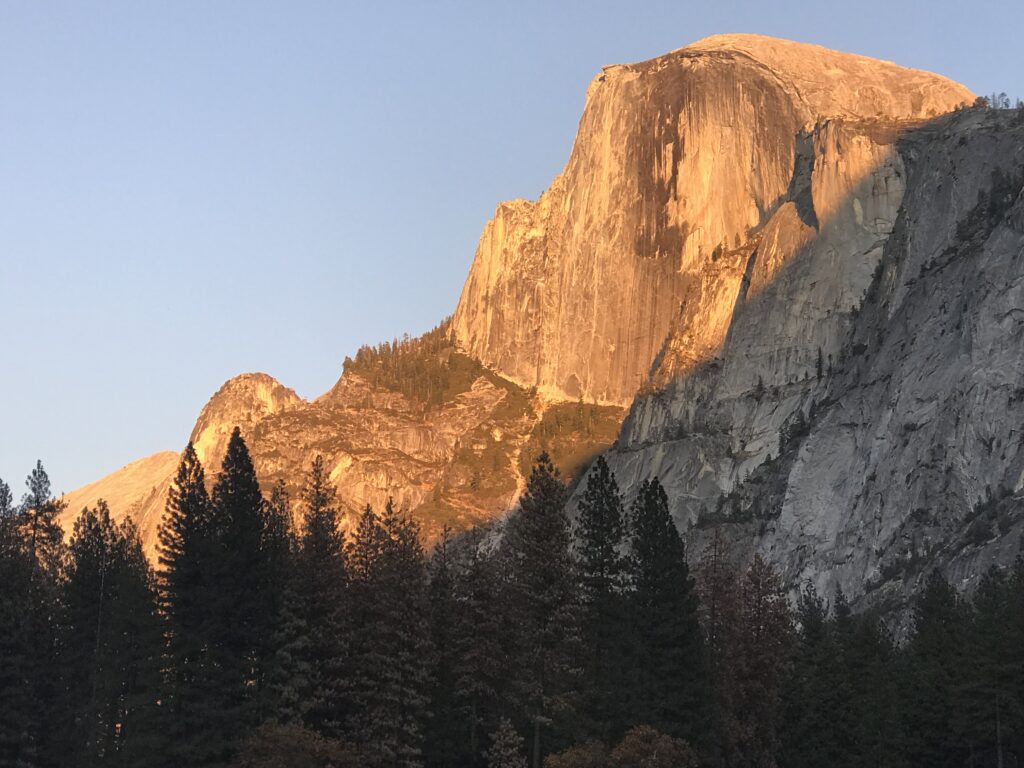 Parks Listed from Fefi's Stories in To The Trails Podcast Episode 3
Check out Episode 3 of To The Trails Podcast where Fefi is interviewed! It's the podcast's first interview and it's incredible! Here are his top global recommendations:
Fernando's Top Recommendations for Places to Explore Around the World
You are going to be blown away by the stellar beauty that the world has and based on his top recommendations, you can't get much better than these:
Cochamo
Cochamo in Chile because it is beautiful. To get there and experience everything that the granite walls have to offer, you have to first do a five-hour hike…
Carretera Austral
Carretera Austral is incredible to hitchhike and is famous for bike touring, motorbiking, and overlanding.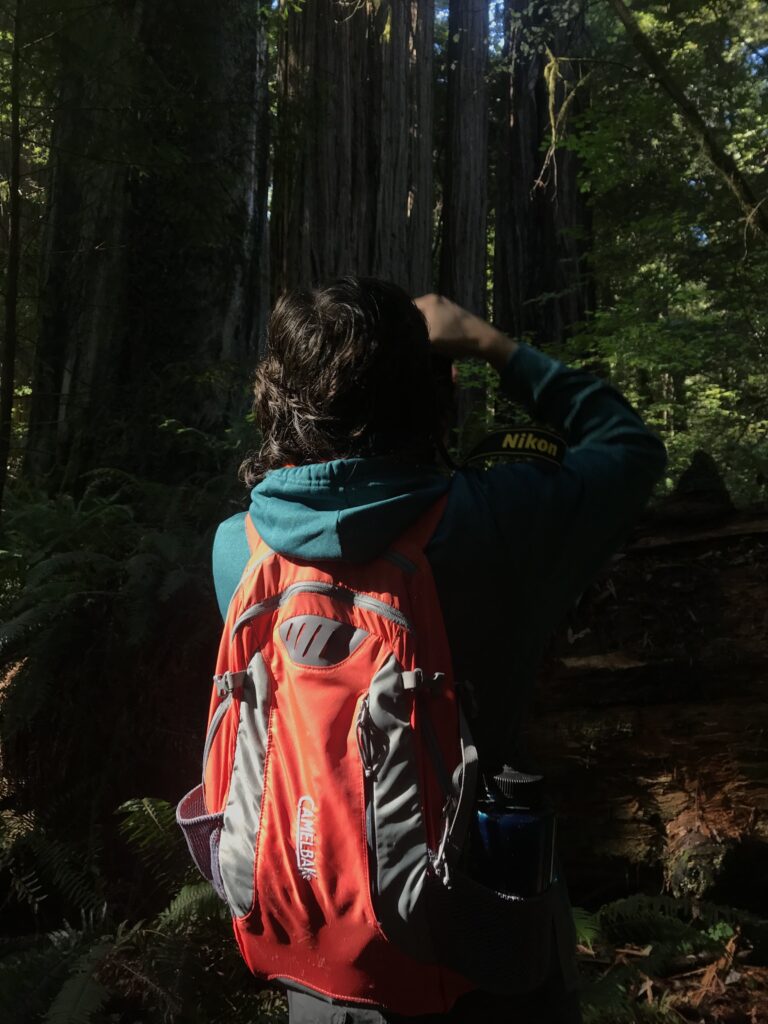 Have you Listened in to these To The Trails Episodes Yet?
What are you waiting for? Downloading your favorite episodes allows you to have access to them anywhere, anytime. And it's free.
Some easy ways to listen to the podcast:
Driving in traffic or on your way home from work
When you workout
Waiting in line at the grocery store
When you go for a run
While you are hiking
On your lunch break at work
Discover more Hiking Resources
A complete list of resources all in one place gives you the tools that you need to take to the trails. And to read about a Festival of a Lifetime in Mexico, read this inspiring story. And you can check out this month's featured NP here for monthly inspiration from the National Park Service.
Continue Learning & Take to the Trails